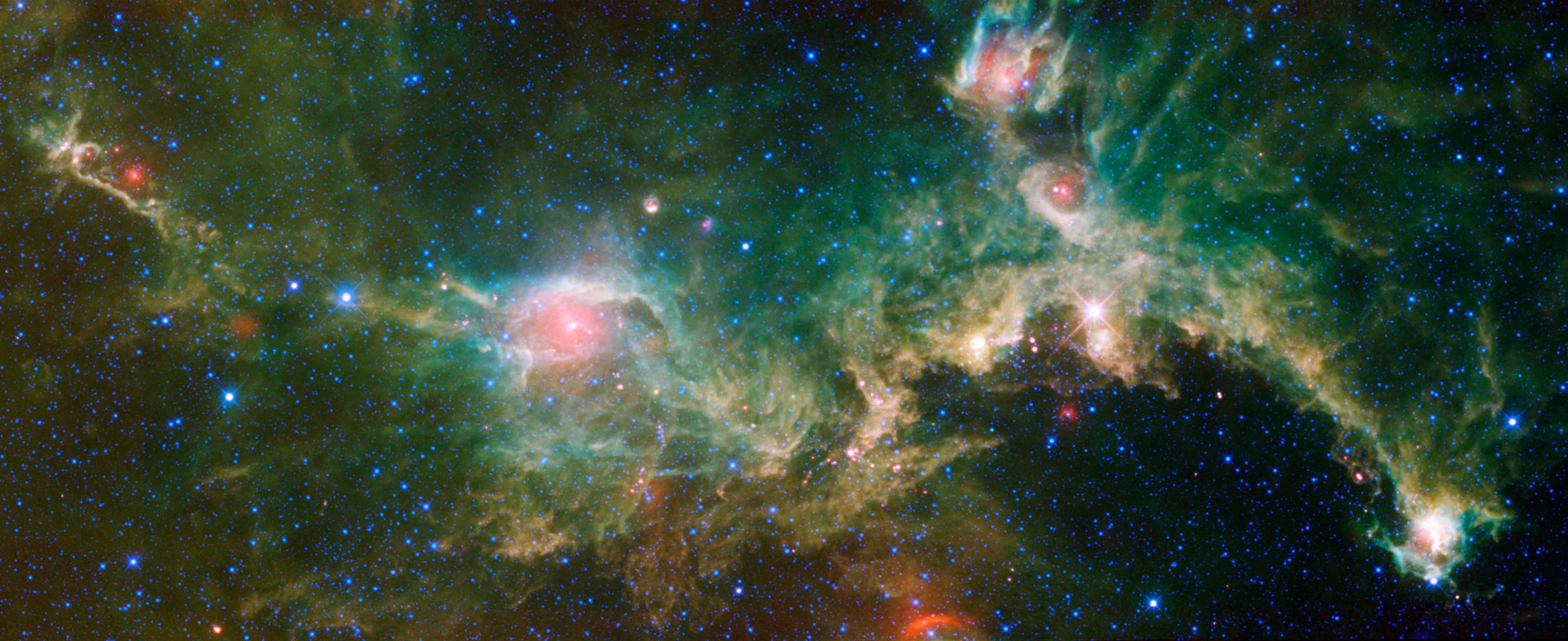 Introduction
Genesis
This section follows up on the work and research from me finding out about the amazing YouTube channel Science and Futurism with Isaac Arthur which I discovered while researching my post on the Kardashev Scale. Following publishing my Kardashev post I updated my policies with a mention of Humanity potentially surviving long enough to evolve to a K2 civilization (see my Kardashev post above for more information on what that means). Even with that having been added I still knew I was missing something, but I had no idea what it was, until…
The needed revelation was prompted by my posting of the video of Neil deGrasse Tyson's Keynote Speech for the 28th National Space Symposium (2012) to my blog. If you have not already watched that amazing video then please do this now so you have the background to understand and appreciate this section. My above linked post also has a transcript with some visuals too, or you can watch video below:
Following watching this amazing video I realized that I needed to add a brand new section to my policy site, a section that would set a scope and vision that I did not know I was desperately missing. A goal oriented driver that could possibly unite a nation or Humanity in order to achieve it. One that could inspire us to work together to accomplish what has been thought of as unthinkable, or only found in the realm of science fiction, something that was only possible for future generations to accomplish and not by ours. This is a scope and a culture that we have lost since the 1970's, something that we had before and lost, but we can definitely can have again.
Interdependence and a Space-faring Humanity
As below (on Earth), so it shall be above (in space).

James O'Neill
Humanity carries it's cultural, theological, emotional, intellectual, and social baggage with it wherever it goes which creates perpetual strife, exploitation, and conflict. If we cannot live in harmony here on our planet of origin then we will never be able to live in any semblance of harmony in a space station nor anywhere else in the universe. This is the Star Trek vs The Expanse conundrum. The only real way to accomplish peace in space is to create peace here on Earth.
As a globalized species we need to advocate for a change in Humanity's social, environmental, political, and economic systems so that we can save ourselves and our planet of origin from our own self-inflicted horrors and the systems and structures that created them, otherwise we shall NEVER know peace, even as much as we would like to idealize life in space and space colonies, etc. Nothing will change with Humanity in space if we do not ourselves change.
The entirety of the policies here on Interstellar New Deal are aimed at just that – creating all of those changes so that Humanity may finally know peace on Earth and wherever we shall find ourselves throughout the universe.
The 8 Philosophical Pillars for Peace form that foundation for all of the polices here.
Goal Setting for Public Gain
We need to set aggressive short and long term goals for galactic exploration and research to give us a powerful reason to do all of the other stuff that I talk about in this massive policy site. Setting such goals for these sorts of lofty pursuits will drive the economy, innovation, and cooperation, and excite and unite the people around a seemingly impossible goal as well as inspire children into STEM fields, environmental conservation, and connecting them to the rest of Humanity. Perhaps, even more importantly, it will create visceral and powerful cultural and policy changes which will help to make these goals a reality.
Without these goals for galactic exploration hanging out there as a core driver and vision of where are going, goading us to push harder and father, and to innovate more then the rest of the policies might falter and never come to fruition. The return on tangible and intangible return on investment from this will be astronomical.
Greatly Increase Funding for NASA
In order to fund our ambitious long term interstellar mission we will need the funding for NASA to at least increase from half-a-penny per tax dollar (0.47% in 2019), which the lowest the US has spent on space to date, to at least 5 (5%) full pennies per tax dollar, which would only be a smidge more than what was devoted to NASA during its height in the 1960's (4.41%). Doing so will greatly drive the economy and innovation, STEM in schools, as well as provide powerful positive shifts in our culture towards environmentalism and humanism.
How will we get the funding to make this happen? Just keep in mind that this question is never asked when we talk about another military action or war! However, check the following 2 sections of this document for that answer:
Plus, you will also need to remember that a large space program will result in inspiration, technological advancements, and innovation which will also open avenues for expensive new industries such as asteroid mining and space tourism too which will contribute to our resources and taxes, all of which will mitigate our direct spending.
Planning for An Interstellar Humanity
Why Do We Need a Seemingly Impossible Long Term Interstellar Goal?
Why is setting a specific and seemingly impossible long term goal in order to drive a space-faring Humanity necessary for us to set? Because, in order for Humanity to achieve this ambitious goal we will need to make drastic and radical changes of all sorts to get there. Here are some examples of the changes we will need to make in order to achieve such radical and long term interstellar goals:
In order to be able to:
fund these "lofty" space-faring goals we will need to have a powerful, efficient, and sustainable economic system
build the required massive orbital rings, space elevators, spaceships, colonies, and other technological marvels we need to be able to develop and utilize the automation, AI, and 3D printing technologies to harvest resources from our planets and stars, and to build these megastructures
peacefully travel, work, and colonize interstellar locations we need a society that has sustainable energy, sustainable agriculture, sustainable recycling
work together and to ensure there is peace among the stars and within space stations and colonies where there is limited space to roam in a space station or space ship, and so we do not waste our limited resources on war and violence, we will need to have a new society and values which are peaceful and cooperative
even attempt to successfully terraform or manage a newly forming planar biome we need to be able to successfully sustainably manage our own climate and ecology
manage galactic travel and colonization we need powerful and efficient recycling technology that can recycle everything we use, for resources will be scarce. We will only have access to that which we bring with us or can harvest through our travels
If we cannot achieve any of these on Earth then we sure as hell will not be able to do any of it in space either. To believe otherwise is naive and spells doom for ALL of Humanity.
As its is below (on Earth), so shall it be above (in space). Therefore, fixing our own planet and societies is the first step towards such radical and visionary plans!
Working towards accomplishing the policies in this site for the sake of accomplishing them in order to fix some very broken things is great and all, but they are so much more sweeter and necessary – an imperative really – when they are needed to help us in our potential plans to colonize Mars or to send a generational ship (or fleet) to Alpha Centauri. Shouldn't we dream big? We CAN do it, can't we? We can! And, we should be aiming for the stars, right?
What Should Our Interstellar Goal Be?
How should we determine what Humanity's first long term goal should be? The very first long term goal should be extra-solar in nature, the farthest and most difficult goal that Humanity could possibly attempt to accomplish. Because, in order to accomplish this seemingly impossible goal, we will need to achieve many other intermediary goals and discoveries in order to get to this farthest one. If our goal is not extremely difficult and does not require an extreme levels of technological advancements, innovation, and scientific discoveries, and social change, then it will NOT inspire or challenge us to attempt to accomplish the impossible. Also, and perhaps more importantly, the social and cultural changes that will evolve in order to help make reaching this difficult goal a possibility will radically and positively change the face of Humanity.
What should our first long term interstellar goal be? I would suggest the following interstellar goal to really challenge us and to push us to the limits of our collective innovation:
explore and colonize the farthest galaxy in the known universe
Even if we do eventually accomplish this goal there will always be something else to more difficult and challenging accomplish to drive us forward onto greater understanding and exploration of the universe. We must always keep moving the goalposts to keep Humanity inspired, challenged, innovating, and peaceful.
Sample Intermediary Goals
The below goals are just a wide sample of of the sorts of intermediary steps we may have to first work towards in order to get to even have a chance to achieve the long term goal so you can see the sort of technological challenges and discoveries that are going to be needed to address to make progress towards that eventual long term goal:
Earth
Continue work on developing fusion which is perhaps the greatest chance we have for a universal clean energy source which would radically change the face of Humanity on Earth and in space.
Launch a swarm of microsatellites over the poles to provide shade (block infrared) for the poles to cool it down and to reduce the effects of global warming and to help restore environmental equilibrium. They could collect also store solar power, as well as contain as sensors to send data to the surface and micro-cameras (large telescope), or even act as a charging station for satellites, etc.
Build an orbital ring to help all get access to space by radically reducing the cost to access space. We can do this now because we have the technology needed to make this happen.
Build a space elevator from orbital ring which will be required for future space travel and mining.
Build a rotating habitat space station (Von Braun and/or O'Neill Cylinder) to facilitate research, further travel, building, and colonization. Perhaps the Von Braun station will come first as a preparatory step prior to building an O'Neill Cylinder:

O'Neill Cylinder
Von Braun Space Station
Moon
Create a mining station on the moon and then build solar panels on the moon so we can beam power to Earth, to other space stations, to spaceships, and/or to be used in a stellar laser propulsion system.
Build a colony on the moon to mine it and to create a way-station and resupply station for other trips to our solar system, as well as to provide raw materials for other space-based manufacturing. Check out
build a rotating habitat/space station (Von Braun and/or O'Neill Cylinder) to facilitate research and further lunar exploration
build a liquid mirror telescope
build a launch loop
Set up an orbital station with a space elevator on the moon to:

facilitate ore processing from asteroids
manufacture things in space
make it easier to transfer people and things to and from the moon's surface
mine asteroids and other planets instead of tearing up and polluting our own planet.
Intra-Solar
Design a system of modular and configurable stellar and interstellar transportation that can be shared for governmental and commercial access to space.
Create the automated systems needed to tear apart the planet Mercury in order to start the creation of a Dyson Swarm around the sun to start our progress towards a K2 Civilization. A Dyson Swarm with solar concentrators could also be used with laser sails to propel craft to relativistic speeds.
colonize and terraform mars
mine asteroid belts
Build resource stations throughout our solar system to facilitate travel, resource harvesting and refueling, data exchange and communication, and refueling.
Extra-solar
Send a probe to nearest solar system (might need the Dyson Swarm for that)
Send one probe to a black hole to collect data and one to enter one to collect data
Tear apart a planet in order to create a generational ship or fleet to explore and colonize the nearest star system
Tear apart a planet in order to create a generational ship or fleet to explore and colonize the farthest galaxy
How Might the Interstellar Mission Schedule Look?
The following table was something I just put together, so take this with a grain of salt. I will check with the Science and Futurism with Isaac Arthur for more appropriate timelines. I may be off by 10 years, 30 years, or all the years, but the time span is not the primary issue here. The fact that we are reaching and pushing toward this massive long term goal is what matters. Each step we complete will result in technological advancements that will make all of our lives better as well as create global awe and inspiration.
You should also notice a sort of a pattern that I will use here (4 stages) which should make this work easier to replicate as we replicate our work process from stellar location to stellar location such as: from Earth to the Moon to Mercury to Alpha Centauri, etc….
As we finish Stage 0 on Earth and move on to Stage 1, the technological advancements from our previous work on the Earth shall make our successive steps on Earth and on other stellar locations such as the Moon faster, more powerful, more efficient, and so on as we progress through the planets with each successive stage compounding the technological advantages of the previous stages.
Here are the basic stages I have used:
Stage 0: establish autonomous mining and building to build basic structures and solar arrays
Stage 1: start building an orbital station with its space elevator, and a form of a space station (Von Braun and/or O'Neill Cylinder)
Stage 2: send colonists and more equipment
Stage 3: finish main part of orbital ring and space station, send more people and research, expand to primary function
Stage 4: expand and continue work
Again, I just pulled these from my head and it is just a sample based on no real reality yet:
Years
Goals/Description
0-2

Earth (Stage 0)

Design and plan for what needs to be done to create a generational ship or fleet to send to the farthest galaxy we know of

3-5
Earth (Stage 1)

start building an orbital ring with its attendant space elevator
start building a space station (Von Braun and/or O'Neill Cylinder)
continue fusion research and fund it more. This is one of the most important technologies to unlock!

Moon (Stage 0)

Send autonomous bots to moon to start building/3D printing:

mining facility to mine resources for further manufacturing
a broad-scale solar array to gather energy for the autonomous bots and their work, as well as forthcoming coming colonists, or to send elsewhere
factory to repair or build more bots (could be included with the original payload or could be sent late)
build a colony facilities (could be included with original payload or could be sent later)

6-9
Earth (Stage 2)

Finish building space elevator
Orbital ring should be a skeleton, but some areas should be somewhat functional… keep building
space station(s) should be somewhat functional
start creating modular rockets and other transport modes for use between various stellar locationsWe could start sending people up for work or they could be used as a staging ground for further work and exploration.

Moon (Stage 1)

send colonists with more equipment and bots to start more work
start building an orbital ring with its attendant space elevator
start building a space station (Von Braun and/or O'Neill Cylinder)

Mercury (Stage 0)

Send autonomous bots to Mercury to start building/3D printing:

mining facility to mine resources for further manufacturing
a broad-scale solar array to gather power for the autonomous bots and their work, as well as forthcoming colonists
factory to repair or build more bots (could be included with the original payload)
manufacturing of parts for a Dyson Swarm around the sun
build a colony facilities (could be included with original payload or parts could be sent later when ready)

10-12
Earth (Stage 3)

finish main part of the orbital ring
finish main part of the space station(s)
have some modular parts working to increase efficiency of work

We can start housing much a larger space-faring workforce now as well as research

Moon (Stage 2)

Finish building space elevator
Orbital ring should be a skeleton but some areas should be somewhat functional, but keep building
space station(s) should be somewhat functional
expand orbital operations to have facilities to build first generational shipWe could start sending people up for work or they could be used as a staging ground for further work and exploration.

Mercury (Stage 1)

send colonists with more equipment and bots to start more work
start building an orbital ring with its attendant space elevator
start building a space station (Von Braun and/or O'Neill Cylinder)
start sending pieces of the Dyson Swarm to the sun to start collecting and managing power

13-15
Earth (Stage 4)

figure out how to make fusion work
start to build fusion plants for Earth
start to build fusion plants for our space endeavors, specifically the mobile ones
have more modular rockets and transport to greatly allow efficient transport workers, technology, and other resources between stellar locations

Moon (Stage 3)

finish main part of the orbital ring
finish main part of space station(s)
Start making first generational ship or fleetWe can start housing much a larger space-faring work force now as well as research

Mercury (Stage 2)

finish building space elevator
orbital ring should be a skeleton but some areas should be somewhat functional, but keep building
space stations(s) should be somewhat functional
expand mining and manufacturing
continue to build Dyson Swarm around sunWe could start sending people up for work or they could be used as a staging ground for further work and exploration.

16-20

Sun

have a decent sized Dyson Swarm to collect energy to create our first Kugelblitz to power the first generational ship

Moon (Stage 4)

finish making first generational ship or fleet
send the first generational ship or fleet to the nearest solar system
start making first generation ship or fleet to send to the farthest solar system

21-23

Mercury (Stage 3)

finish main part of the orbital ring
finish main part of space station(s)
continue to build Dyson Swarm around sunWe could start sending people up for work or they could be used as a staging ground for further work and exploration.


24-26

Mercury (Stage 4)

continue to build Dyson Swarm around sun

27-29
everything continues to build and expand
30

finish making first generational ship or fleet to send to the farthest solar system
send the first generational ship or fleet to the farthest solar system